Labour European Campaign Launch
Posted by Alan Kelly on April 23, 2009 at 12:28 AM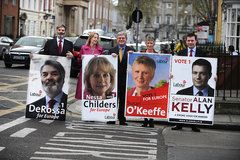 Today saw the launch of the Labour party's European campaign. I was delighted to join my fellow candidates, Prionsias De Rossa MEP, Nessa Childers and Susan O'Keefe in representing our party. We are a very strong team and united in our purpose of winning four seats.
It is my total ambition to win back the seat of that Labour last won through Eileen Desmond. I have been absolutely delighted with the response that I have been getting over the last 8 months. People are responding very well to me as a fresh, young and new candidate. They are also very much in tune with the stances that Labour have taken over the last year and there is huge adminration for our party leader Eamon Gilmore, who is without doubt the most outstanding political leader in this country.
Today I told the press conference that the three main issues that have come up everywhere in this election; jobs, jobs and jobs. I also spoke about the need to use the various different opportunities that Europe brings in helping to create innovation, protect jobs and help those who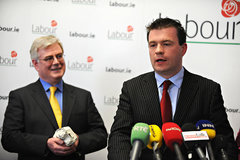 have unfortunately lost their jobs recently.
The Labour team will also launch its European manifesto in the coming weeks.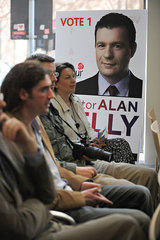 Permanent link | Categories: Europe • Alan kelly • nessa childers • prionsias de ross • susan o'keefe • eamon gilmore • Jobs