Blog Categories
Entries matching the category "equality"
Posted on January 31, 2009 by Alan Kelly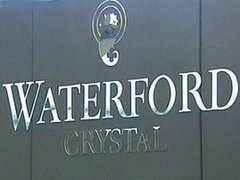 The Labour party in Waterford wish to offer every support to the staff at Waterford Crystal who have received such a devastating blow that their jobs may no longer be there.
European Candidate, Senator Alan Kelly was in Waterford along with Brian O'Shea TD and Labour councillors from the city. The Labour party was present at the factory as the news broke and remain hopeful that a buyer can be found so that the jobs can be protected.
Permanent link | Categories: Equality • Finance
Posted on January 20, 2009 by Alan Kelly

Can Kerry keep 24-Hour A&E?
Dear Ms. Lynch,
I am writing to you to express my concern at certain developments within the HSE South area but to also offer support to the well-being of patients from the county Kerry area.
Firstly, I would like to thank you and your staff for the excellent treatment that many members of my family and in-laws have received down throughout the years. They have always spoken highly of Kerry General hospital and it would be my genuine hope that the doors of this hospital will always be open to the local community.
Permanent link | Categories: Community Rural & Gaeltacht Affairs • Equality • Health