Blog Categories
Entries matching the category "eu"
Posted on January 10, 2011 by Alan Kelly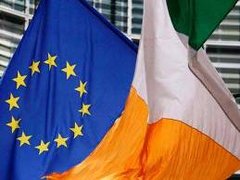 I have just published the letter from EU Commission Vice President, Joaquin Almunia, explaining how AIB passed banking stress tests last July but was eventually nationalised by year-end. (See text of letter below this blog.)
It is clear that the latest AIB bailout was effectively caused by NAMA and the failure of the government to predict these losses while also taking the bank's position at face value.
Commissioner Almunia makes it clear in his letter that NAMA's second discount on AIB loans immediately required an additional €3b cash. This could only come from the Irish taxpayer.
When the government first stress tested the bank, it underestimated the NAMA discount – even though NAMA is a state-body. Was there no co-ordination on this by the Finance Minister?
Permanent link | Categories: Finance • Foreign & European Affairs • Alan Kelly • EU • Current Affairs Irish