Blog Categories
Entries matching the category "hkpb"
Posted on July 08, 2010 by Alan Kelly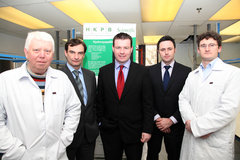 I will be officially opening the new headquarters of bio-tech company, HKPB Scientific in Nenagh, Co. Tipperary, tomorrow, Friday July 9th.
The biotechnology and innovation company will be starting commercial production of medical technologies with the potential to dramatically reduce surgical costs for patients and hospitals.
Permanent link | Categories: Enterprise Trade & Employment • Alan Kelly MEP • Labour • North Tipperary • HKPB Scientific • employment • Nenagh • new facility • official launch • biotechnology • company • creation • Jobs
Posted on January 11, 2010 by Alan Kelly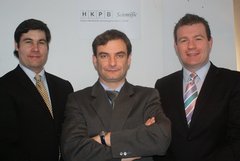 With the economy in the state it is thanks to failed Government policies and their mishandling of the public finances allayed with a world economic downturn, I believe it is time that we went back to basics from a business perspective. We need to adopt first principles again and become competitive. Thts why we need to trust our own instincts, trust our own people and their new ideas for enterprises, develop our education system and provide the infrastructure to allow our economy to be competitive.
Permanent link | Categories: Communications • Education • Enterprise Trade & Employment • Alan Kelly • HKPB