Blog Categories
Entries matching the category "jerry%20mulally"
Posted on March 14, 2009 by Alan Kelly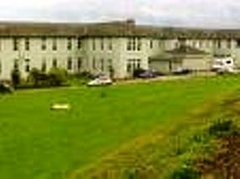 On Thursday I was in Mallow and was greated by the Mayor of the town, James Kennedy. James is a sound fella and was really helpful to me. I even got the official Mallow tie pin! We canvassed the town with some of the local members and the reception was good. Mallow is a very strong Labour town, given the Sherlock tradition. It slso has many great local activists and Cllr. Jerry Mullally has always been very helpful to me.
Permanent link | Categories: Health • Health • Mallow • Nenagh • Hospital • Sean Sherlock • Jerry Mulally • James Kennedy