Blog Categories
Entries matching the category "kennedy"
Posted on March 14, 2009 by Alan Kelly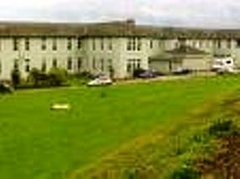 On Thursday I was in Mallow and was greated by the Mayor of the town, James Kennedy. James is a sound fella and was really helpful to me. I even got the official Mallow tie pin! We canvassed the town with some of the local members and the reception was good. Mallow is a very strong Labour town, given the Sherlock tradition. It slso has many great local activists and Cllr. Jerry Mullally has always been very helpful to me.
Permanent link | Categories: Health • Health • Mallow • Nenagh • Hospital • Sean Sherlock • Jerry Mulally • James Kennedy
Posted on February 15, 2009 by Alan Kelly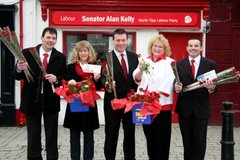 My colleagues in Nenagh decided to bring some cheer to the streets of Nenagh this Valentine's day by giving out valentines cards, roses and good spirit to the people of the town. It was done with a sense of fun and the people reacted very well to us.
Nenagh has a strong history of supporting the Labour party and certainly the sense from the people was one of the party making progress locally and nationally. There is huge respect for the Labour leadership of Eamon Gilmore and Joan Burton, who are performing excellently.
Permanent link | Categories: McGee • ODowd • Kennedy • Meaney • Nenagh • Newport