Blog Categories
Entries matching the category "ollie%20rehn"
Posted on November 30, 2010 by Alan Kelly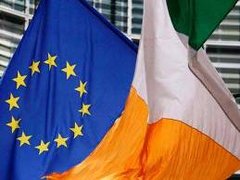 This Bailout deal announced by the Government following negotiationswith the EU and IMF is 'a disaster for our country'.
 
I've met with the EU Economics Commissioner Ollie Rehn twice during the negotiations and I've spoken to Competition Commissioner Joaquin Almunia twice as well. The 5.8% interest rate is penal and beyond what I or any other Irish MEPs were led to believe.
Permanent link | Categories: Alan Kelly • EU • Bailout • Ollie Rehn