Blog Categories
Entries matching the category "padraic%20maher"
Posted on December 14, 2010 by Alan Kelly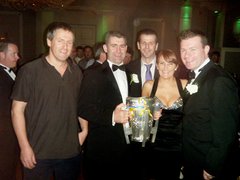 I was in New York last week doing some work that I had planned for some time. While there I was delighted to take up an invitation to attend the Tipperary GAA Dinner Dance. It was a fantastic occasion especially as the Liam McCarthy was present under the stewardship of Tipp Manager Liam Sheedy and Captain Eoin Kelly. Also present were selector Mick Ryan and Tipp U 21 Captain Padraic Maher. We also had a Kerry man in our midst in the statur of John Evans, Tipp Football Manager and a real character.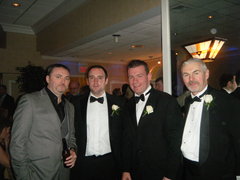 Permanent link | Categories: Alan Kelly • Liam Sheedy • Tipperary • New York • Eoin Kelly • John Evans • Padraic Maher