EU Competition Commissioner Needs to Investigate Supermarkets Activities
Posted by Alan Kelly on February 15, 2010 at 10:44 PM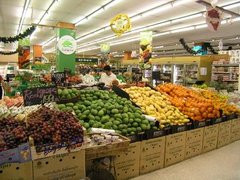 Following recent media reports about the use of "hello money" and "placing money" by supermarkets on suppliers, I am calling on both the European Commission and the Irish Competition Authority to investigate allegations that Irish suppliers are being asked to pay sums of up to €500,000 in order to have their products stocked in Tesco stores.
In recent years I have become increasingly concerned by the power of the large multiples in Europe and their effects on both food producers and consumers. It is clear that companies such as Tesco have little interest in Irish farmers, Irish food producers or Irish consumers. Their sole interest lies in lower prices paid to farmers and producers and reduced choice for shoppers. The allegations as reported this morning if true, are further proof of this.
EU Competition policy is central to ensuring a level playing field in all sectors of business including the retail trade. The incoming Commissioner, Joaquín Almunia, has stated that consumers are at the heart of effective competition policy. Allegations like this are an example of the type of behaviour that reduces consumer choice by limiting the number of products available to Irish consumers.
I am writing to Commissioner Almunia to ask him to launch an investigation into the behaviour of supermarket multiples and the effects of their behaviour on both producers and consumer choice. Supermarkets may claim that they are reducing prices for consumers but this is being done on the back of behaviour that has little regard for producers and consumers."
Permanent link | Categories: Agriculture • alan kelly • food • agriculture • competition