PFIZER JOB CUTS RAISE SERIOUS QUESTIONS ABOUT "SMART ECONOMY"
Posted by Alan Kelly on May 21, 2010 at 03:02 PM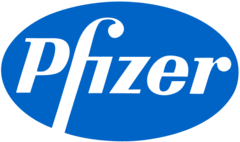 I am calling on both the Irish Government and European Commission to support workers and find a replacement industry for Pfizer in Ireland.

The Pfizer job cuts raise serious questions about the government's so-called smart economy. Pfizer have decided to axe 300 workers in Cork and more in other parts of the country. If we cannot offer a future to companies like Pfizer then you would have to worry about the ability of the Irish economy to start growing again. 

The government can do two things at a European level. Currently, little or no state aid can be granted to a large enterprise that may replace Pfizer in a place like Cork because of EU rules regarding the regional aid guidelines. This is effectively tying the hands of the region behind its back when it comes to attracting investment. 

I will be asking the Commission during question time this evening to radically review its rules on regional aid and highlighting the Pfizer case as an example of why it is no longer of benefit. 

The government should also start lobbying the Commission and Council for a change to these rules. The current rules were put in place in 2006 which is a life time ago in economic terms. 

Secondly, the government must explore the availability of any funds that may benefit workers to find new jobs. If it is the case that the jobs were cut because of the financial crisis then there maybe scope for applying for re-training funds for workers. 

Finally, I want to add my support to the employees and the families of those involved. No doubt it has been a very painful day for many.
Permanent link | Categories: Enterprise Trade & Employment • Alan Kelly MEP • Jobs • Unemployment • Closure • Smart Economy • Job losses • regional aid • funding