IRELAND MUST FOLLOW FINLAND AND MAKE DIGITAL HISTORY
Posted by Alan Kelly on July 02, 2010 at 09:47 AM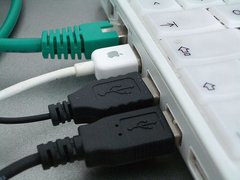 Following the news that Finland has made broadband access a legal right for every citizen, I believe Ireland must follow their example and make broadband available to every Irish home and business.
Finland made digital history when it became the first country in the world to make broadband a legal right for every citizen.
From 1 July every Finn will have the right to access to a 1Mbps (megabit per second) broadband connection.
What we need now is an urgent review of Ireland's broadband strategy. Ireland lags way behind the rest of Europe when it comes to broadband and the problem is worst in rural areas.
I am urging Communications Minster Eamon Ryan to be ambitious in his future plans for broadband and make the digital economy his number one priority.
Without a comprehensive overhaul of Irelands broadband strategy we will struggle to attract the types of companies to drive Irelands smart economy strategy.
The lack of high speed broadband is acting as a barrier to new enterprise development in rural Ireland.
High speed access would allow indigenous, high potential start up enterprises to thrive in rural Ireland, creating much needed employment and commercial activity.
Ireland currently has what I call 'Bebo and Facebook' broadband. We are suffering with speeds that allow people to check emails and carry out very basic functions but nowhere near the levels required to drive a smart economy.
Quite simply we cannot compete with almost every other country in the EU when it comes to broadband. We must address this as a matter of priority.
I am working with my Internal Market Committee in the European Parliament to bring broadband access for Irish citizens to the forefront of the EU digital agenda.
The only way that we can generate investment and enterprise in rural
areas is by ensuring that we commit to administering a full scale rollout of a 'Next
Generation Broadband provision' - a fast, modern and high-speed
Internet broadband service for rural Ireland.
Permanent link | Categories: Communications • Foreign & European Affairs • Alan Kelly MEP • Labour • Tipperary • North Tipperary • Broadband • Finland • access • rural infrastructure • communications • Broadband roll out • strategy