TIPPERARY GAA DINNER DANCE NEW YORK
Posted by Alan Kelly on December 14, 2010 at 06:03 AM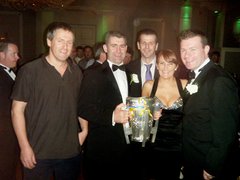 I was in New York last week doing some work that I had planned for some time. While there I was delighted to take up an invitation to attend the Tipperary GAA Dinner Dance. It was a fantastic occasion especially as the Liam McCarthy was present under the stewardship of Tipp Manager Liam Sheedy and Captain Eoin Kelly. Also present were selector Mick Ryan and Tipp U 21 Captain Padraic Maher. We also had a Kerry man in our midst in the statur of John Evans, Tipp Football Manager and a real character.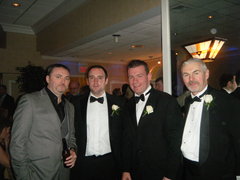 It was a great night into the wee hours where I had the pleasure of meeting many old friends. This was my third year in New York at this time of the year and I've always enjoyed the Dinner Dance. Tipp has a proud tradition in the hurling league in New York. Conor Hayes from Kiladangan was hurler of the year this year and David Loughnane from Roscrea got the accolade last year.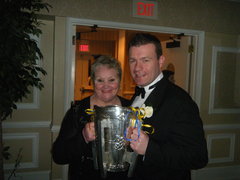 Everyone spoke so well about how proud they were to be Tipperary supporters and fans on that historic day in September. It was also a time for me to catch up with a small but sizeable group of neighbours and friends from my little village of Portroe. A great occasion all round.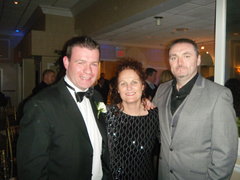 Permanent link | Categories: Alan Kelly • Liam Sheedy • Tipperary • New York • Eoin Kelly • John Evans • Padraic Maher