Election Celebration Gig - Nenagh Abbey Court Hotel
Posted by Alan Kelly on March 06, 2011 at 10:09 PM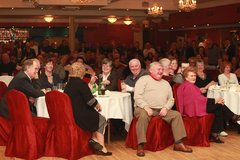 We had a great night in the Abbey Court Hotel. I could not get over the crowd that turned up. It was simply fantastic. It was a night to thank all my family, friends and supporters for all the work they did for me. At the end of the day they are the reason I was elected TD.
It was a specail night also for all the lads who had worked with me for so long, Tracey, Deirdre and Michelle in particular along with John, Colm and DEan as well as many others. They delivered for me when it mattered most. I had a specail word for my DOE Liam Gleeson, a mountain of drive, common sense and loyalty. I'll never forget all the work he got through.
It was also time to thank my family and 'the Godfather' Martin Kelly. There are scenesfrom this election that will live long in my memory that involve Martin.
All in all I just wanted to thank everyone and I think I did that. A great night followed until the early hours.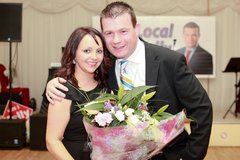 Permanent link | Categories: Alan Kelly TD