Sweet Victory for Munster
Posted by Alan Kelly on April 12, 2009 at 02:02 AM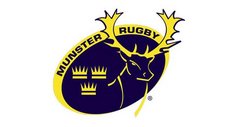 Today Today was another sweet victory for my rugby team. It was one of the most ocmplete performances I have ever seen from the team. They were all fantastic, but I thought the backs were majestic - all of them. Mafi's pass for one of the try's was shere brillance, while Paul Warwick has really shown what he can do recently and is making long distance drop goals look simple!
I really enjoyed the match. I was outside meeting the people beforehand as usual and many were again thanking me for my fixture lists from the beginning of the season. It was amazing how many actually showed them to me in their wallets - good to know they came in useful.
I have been a big Munster supporter for a long time. Having played rugby as a young man with Nenagh Ormond - we had a great team by the way - I always felt really passionate about the need for more investment in the game to make it available to a wider population and I'm delighted to see that happen over the last 8-10 years. I played in Nenagh and briefly in UCC before a bad injury curtailed this loose head prop's career! Now I'm limited to charity matches!
So I'm no recent convert and I think if you look carefully at some old photographs of the crowd in Musgrave Park at the Australia match, you'll see a young Alan Kelly present - that was a great day.
I have a regular group of lads that I travel to matches with and we've been to a good few. I hope we'll again be travelling this year, over to Edinburgh. That would certainly be a great overlap between the canvassing and the supporting - especially as it is just a couple of weeks before polling day. But we must get over Leinster first and I have every confidence we will.
Permanent link | Categories: Arts Sport & Tourism • Munster rugby