ROAMING FEES TO BE SLASHED IN EUROPE THIS WEEK
Posted by Alan Kelly on June 29, 2010 at 12:09 PM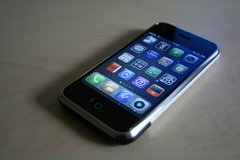 This Thursday will see yet another reduction in roaming charges for Irish customers when travelling in Europe. Hopefully this will end the shameful practice of mobile phone companies giving 'bill shock' to their customers.

People using the internet on the phone while abroad were often not aware how expensive it actually was. 

Now phone companies will be obliged to impose a 50 euro limit on this which can be extended by the customer themselves. 

By this Thursday, making and receiving calls while travelling in Europe should be half of what they were five years ago. 

39 cent a minute plus VAT is all you can be charged for receiving a call when abroad now. 

Companies have been shamelessly profiteering from tourists and I have no doubt have made millions. But now it must stop. 

I am delighted that the strong hand of the EU was able to step in and protect consumers. The EU as a whole must do more of this. 

However we must remember that there is scope for further reduction of charges. 

The Commission are proposing to abolish all roaming charges by 2015. 

This is an idea I would fully support as it is supposed to be a single market and we must demonstrate the advances this can make for Irish consumers. 

I will be supporting the Commission's proposal to phase out roaming charges altogether within five years. 

I look forward to monitoring this issue as the only Irish member of the Internal Market and Consumer Protection Committee. 

It is an issue on which there is always very heavy lobbying and there are MEPs who do not want the EU to impose consumer protecting tariffs. 

However I will work with my political group in the European Parliament to ensure that roaming is maintained as a point of principle.
Permanent link | Categories: Communications • Consumer Affairs • Foreign & European Affairs • Alan Kelly MEP • Labour Party • European Parliament • Mobile Phone Roaming • charges • reduction • European Commission • roaming • Vodafone • O2 • travel • holidays • bill shock