Blog Categories
Entries matching the category "killarney"
Posted on April 11, 2009 by Alan Kelly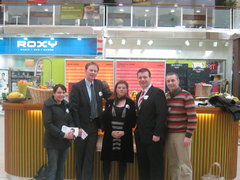 I spent the day canvassing in Kerry today. Having worked in tourism for so many years with Bord Failte and Failte Ireland, I am well aware of many of the issues that the industries in these areas face. There is a huge dependency on tourism in this county and it is up to people like me who have worked in the industry to agitite and ensure it continues to get the investment that it requires
Permanent link | Categories: Kerry • Marie Moloney • alan kelly • arthur spring • tralee • killarney • killorglin
Posted on December 01, 2008 by Alan Kelly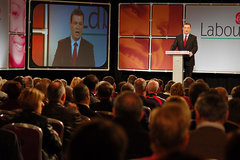 Comrades, the world has changed since we were together last November.
And what has happened? After decades of living with the smug arrogance of free marketers there is a new dawning for the left. As we witness the collapse of greed, its philosophers and their disciples there is a huge reawakening to the simple truth that people are first, that the human person is central and that the market and economics exist to serve society.
Permanent link | Categories: Enterprise Trade & Employment • Finance • National Conference • Kilkenny • Nenagh • Limerick • Killarney