Blog Categories
Entries matching the category "lorraine%20kingston"
Posted on May 01, 2009 by Alan Kelly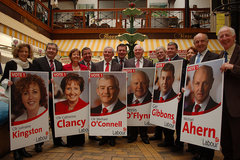 Today and yesterday Eamon Gilmore was with us in Cork. We had a social evening in the Rochestown Park hotel on Thursday and there was a huge crowd present to here Eamon and myself speak. It was a great opportunity to rally the troops again for the final 5 weeks. it also gave me time to meet up with some of the new candidates that have come to the field in the last few weeks. I was really pleased to see so many new, young faces amongst them.
Permanent link | Categories: Kathleen Lynch • Ciaran Lynch • Sean Sherlock • Alan Kelly • Eamon Gilmore • Michael McCarthy • Denis O'Flynn • Michael Ahern • Catherine Clancy • Michael O'Connell • Paula Desmond • Lorraine Kingston • John Kelleher
Posted on March 09, 2009 by Alan Kelly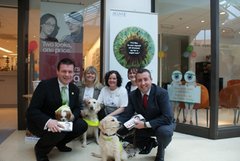 I am spending a serious amount of time in Cork city and its paying off. The Cllrs and Ciaran and Kathleen Lynch are being really supportive to my campaign and there is a great sense of purpose in everything we are doing. Ciaran as my Director of Elections is obviously taking a great interest in getting the Cork organisation working for me and getting our voters out.
Cork is essential for me and I believe I can get a good vote here. I'm constantly meeting more and more people that I know, have worked with or went to college with. Its great to have sucha good knowledge of the city and the people - most of all I ireally enjoy canvassing in Cork.
Permanent link | Categories: Ciaran Lynch • Togher • Douglas • Mick Ahern • Bishopstown • Lorraine Kinston • Kathleen Lynch