GOVERNMENT MUST NOT REPEAT DELL MISTAKES WITH WATERFORD CRYSTAL
Posted by Alan Kelly on June 14, 2010 at 05:00 PM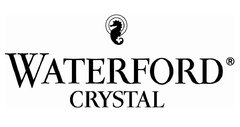 The European Parliament votes tomorrow on the allocation of funds for Waterford Crystal workers and I am calling on the Government to publish a detailed plan on how they will use the funding.
It is no secret that serious mistakes have been made by the government in dealing with the European Globalisation Funding for the former Dell Workers.
Tomorrows vote is worth €2.6 million to help the former workers at Waterford Crystal.

This is a once in a lifetime opportunity that will never come to the South-East again.

If the government have to return one single penny of this money to Europe, they will have failed the region once again. 

Once the vote is passed tomorrow it will be the responsibility of the Irish government to ensure it is used in a way that will benefit workers.

Their record on using this money to date has been poor. Only approximately two million of the €22 million allocated for workers in Dell in Limerick has been spent. 

If that happens in Waterford, it will be unforgivable.

For this reason they must publish a detailed plan that can be communicated with workers.
Simple questions must be answered, including, where they can go to apply for the money? How they can use it? and what time frame is involved? 

The workers must be consulted at all stages.

So far this hasn't been done and the clock is ticking. 

Given the Dell experience, nobody has faith in the government to allocate this money correctly. 

The sooner they have a public plan in place, the sooner workers will buy into it and it can be used to help a region that is on its knees economically.

For the workers involved - especially for the ones near retiring age - they will never see this kind of funding again.

It can be used to go back to education, for re-skilling courses, job placements or investment in businesses.
Permanent link | Categories: Education • Enterprise Trade & Employment • Alan Kelly MEP • Labour Party • Waterford Crystal • Dell Workers • EGF • European Globalisation Fund • mistakes • education • region • south east