Mid West Labour Conference
Posted by Alan Kelly on February 27, 2009 at 10:59 PM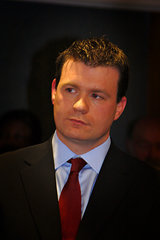 On Thursday (Feb 26th), we held a get together of Labour party members, supporters and other organisations and voluntary groups in the Mid West in the Marriott hotel in Limerick. A very large crowd attended to here myself and Jon O'Sullivan speak either side of our party leader, Eamon Gilmore.
There was a wide range of people at the meeting to here Eamon give a fantastic speech, which espoused the need for strong leadership in order to turn this country around. He also spoke of the need for the Government to take on many of Labour's economic policies (as they have been doing) in order to stimulate growth and help save jobs.
It was a great opportunity for me to meet so many people in the Mid West and the reception to my campaign was very encouraging. The get together was on a high also with the news in the air about the followings days poll that showed a huge gain in support for the Labour party.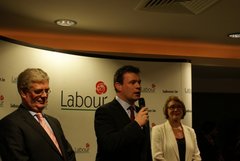 The Mid West has taken a particularly bad hit over the last few months with the loss of jobs in DELL and other factories in Limerick, Shannon and North TIpperary. We need to stimulate 'new ideas' and encourage creativity. We need to look at developing the sectors that will grow over forthcoming decades and provide the means by which we can become competitive in these sectors. We need to develop export led jobs. In short we need a plan in this country.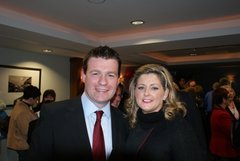 I'll be doing my best to make a worthwhile contribution to this plan over the coming months and I'll announce some initiatives in a week or so including a 'New Ideas' campaign that includes a conference on innovation in the Mid West. Many of the speakers have already been confirmed. Watch this space!
Permanent link | Categories: Enterprise Trade & Employment • Mid West. Limerick • Clare • North Tipperary • Eamon Gilmore • Jan OSullivan