Blog Categories
Entries matching the category "waterford"
Posted on June 14, 2010 by Alan Kelly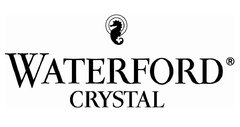 The European Parliament votes tomorrow on the allocation of funds for Waterford Crystal workers and I am calling on the Government to publish a detailed plan on how they will use the funding.
It is no secret that serious mistakes have been made by the government in dealing with the European Globalisation Funding for the former Dell Workers.
Permanent link | Categories: Education • Enterprise Trade & Employment • Alan Kelly MEP • Labour Party • Waterford Crystal • Dell Workers • EGF • European Globalisation Fund • mistakes • education • region • south east
Posted on March 01, 2009 by Alan Kelly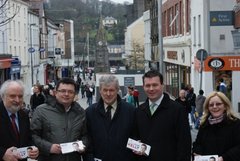 I spent last Saturday in Waterford on the campaign trail. I was joined by my colleagues Brian O'Shea T.D, Mayor Jack Walsh and Cllr. Seamus Ryan. We campaigned throughout Waterford again and and got a great reception.
The Cllrs in Waterford are excellent and very popular as is Brian O'Shea, who has been a fantastic servant to the people of Waterford. I have the height of admiration for him.
Permanent link | Categories: Education • Enterprise Trade & Employment • Health • Brian OShean • Seamus Ryan • Jack Walsh • Waterford • WIT • Health